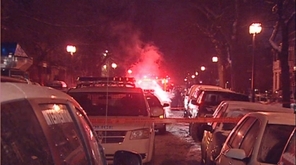 Pelletier and Industriel
.
The men -- described by police as white men in their mid-twenties -- then tied him, hit him, took his money and fled on foot.
The driver, in his fifties, was brought to hospital with minor head injuries and nervous shock.
Police will meet with him to attempt to get a description of his assailants.
Source: CTV.ca

MONTREAL — A taxi driver was beaten and robbed at around 3:10 a.m. Monday morning after driving a trio of young men to Montreal North. The cabbie picked up the men at Berri and Ontario and brought them to