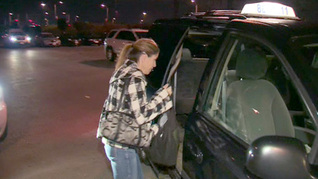 The Commission des transports du Québec decided that from now on, the meter mark will begin at $3.45, up from the minimum $3.30.
After that, costs increase at a rate of $1.70 per kilometre and $0.63 per minute of waiting, up from $1.60 per kilometre and $0.60 per minute.
The transportation commission decided on the hike due to rising operating costs for taxi drivers. The prices haven't increased since 2008. The new rates reflect, among other things, the 2011 QST increase of 2 per cent.
There are 6,480 taxis throughout the province. Drivers have 30 days, until February 26, to adjust their meter.
Source: montreal.ctv.ca
As of Saturday, I'll cost a little most to hail a cab in Quebec.Rates have increased by 5.11 per cent, following findings from a public hearing held on Nov. 30 with industry stakeholders.