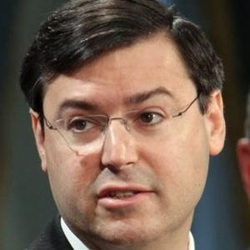 City Hall is counting on $1 billion from the largest taxi-medallion auction ever — but experts think scoring that sum is about as likely as getting a yellow cab to go to the outer boroughs.
While the medallions' value has climbed since their inception — some recent sales topped $1 million — lenders, owners and economists are all eyeing the auction with skepticism.
Experts say the 12-month sale of 2,000 medallions, starting in July, will swell the fleet by 15 percent — diluting the value of medallions already in the market. Two thousand is nearly seven times the size of the previous year's auction.
"I'm not sure they'll sell at all," said Robert Familant, CEO of Progressive Credit, a leading medallion financier. "There's a real possibility owners will . . . say this is creating dilution."
Prior auctions came with fare hikes, raising the medallions' value for potential buyers. This one comes not only with no fare increase but also right after a change in state law that stripped away one of the industry's most lucrative perks — the sole right to pick up street hails in all five boroughs.
A law recently signed by Gov. Cuomo lets some liveries pick up street hails outside Manhattan. Yet Taxi and Limousine Commissioner David Yassky is confident the city will reap the revenue.
"During the worst of the recession," he noted, "the medallion prices stayed strong and continued to increase."
He added that the city has been in talks with vehicle providers to ensure they can keep up with demand.
But the new taxis must also be wheelchair-accessible, and the cost of such a vehicle, roughly $45,000, is nearly double that of a standard cab, about $25,000.
Wheelchair-accessible cabs need special retrofitting, servicing, insurance and driver training, making it longer before they hit the road, and delaying payment to the city.
Source:
NYpost.com