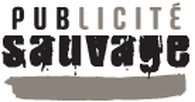 Montreal, February 8, 2012 - Taxi Dome Media, who operates advertising domes in Montreal, has signed a strategic agreement with Publicité Sauvage. With over 25 years of experience in advertising, Publicité Sauvage brings to Taxi Dome Media the expertise of a nationally established sales team and a solid reputation in the sector. Advertising on taxis, which already proved its success in numerous major cities worldwide, now gets a solid structure that gives Montreal every chance to finally position itself in the market.A SERVICE THAT STANDS OUT
A distinctive feature of the cab fleet proposed by Publicité Sauvage is its high proportion of VIP vehicles. In VIP mode, passengers enjoy comfortable cars with an ultra-clean look and drivers dressed in business suits, which enhances the advertisers' brand image. In addition, most of Taxi Pontiac's waiting stations are located in the densest areas of downtown, right in the heart of Montreal's activity. Furthermore, the elegant advertising medium developed by Taxi Dome Media, the Dome, is manufactured in Quebec and casts a vibrant light in the dark of the night.
A RESPONSIBLE VISION
Well aware of the difficulties encountered in the taxi industry in the past, the team endorses the sustainability of the service and the interest of all stakeholders involved in the process. Thus, for each campaign confirmed, a deposit will guarantee the portion that belongs to the owner of the taxi permit.
A VISIBILITY THAT ALSO BENEFIT THE CULTURAL INDUSTRY
At the moment, the offer of domes is limited to just over 150 in Montreal but other markets may be available shortly. The rates of the domes are highly competitive; they decrease with volume and duration of campaigns. Moreover, true to its mission of promoting culture, Publicité Sauvage and Taxi Dome Media have agreed to routinely offer a 15% discount to artists and cultural NPO, without a minimum purchase limit of domes.
A LOGICAL ADDITION TO PUBLICITÉ SAUVAGE
This deal is a new opportunity for Publicité Sauvage to consolidate its commercial offer. In light of its cultural mission, the inventory of its traditional advertising products was intentionally limited to a maximum of 15% for the commercial sector. However since the fall, the company has enhanced its offer with over 200 spaces in the windows of convenience stores and continues to do so with the taxi domes.
A DEDICATED OPERATOR: TAXI DOME MEDIA
Taxi Dome Media is a Quebec company specialized in advertising displays within the taxi industry and is the operator of the advertising domes offered by Publicité Sauvage. The company's philosophy is simple: provide a high quality service for both advertisers and taxi owners/drivers. Taxi Dome Media wants to focus exclusively on taxi advertising in order to fully concentrate its efforts on the entire satisfaction of its partners and the efficiency of its operations.
Source : mononews.ca