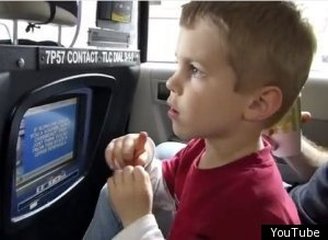 This week in awwww, a kid enamored with his
first taxi ride in New York
tells the driver "I love you." And then, when three-year-old Kellen discusses his family, the Bangladeshi driver talks about how his family is far, far away.
It's all just heartbreakingly sweet and, with all the taxi cab horror stories you hear sometimes-- from
both
sides
of the partition - just a real day brightener. Welcome to New York Kellen! Out of all the
tourists
, you're our favorite.
(Also, it appears Mom in this video, who seems to be filming, has a parenting blog. Check it out
here
.)
Source:
huffingtonpost.com