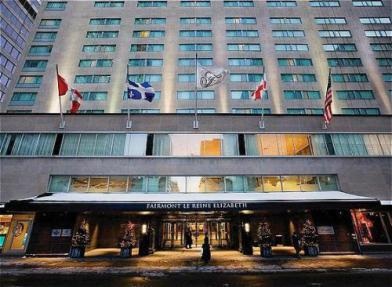 A Montreal cab driver suspended after an altercation with a doorman at the Queen Elizabeth Hotel has been reinstated pending the outcome of legal action stemming from the dispute.
Superior Court Judge Diane Marcelin ruled last week Said Khallouki is entitled to keep earning a living as a cabbie until the courts pronounce themselves on the alleged assault, sparked by a disagreement over taxi queues near the hotel.
A taxi driver since 2003, Khallouki had his permit suspended in December by the city of Montreal's Bureau du taxi et du remorquage on orders of the Commission des transports du Québec. The commission said it has the exceptional legal authority to impose sanctions when a charge is laid, enabling it to act preventively and in the public interest.
Marcelin said, under the circumstances, that seemed excessive.
All the inconvenience of the commission's decision is born by Khallouki, and includes the possible loss of his car, she said. "Allowing (Khallouki) to have his taxi permit for now does not compromise the public interest or passenger security, particularly since the altercation between him and the plaintiff does not involve transporting the public by taxi. The apocalyptic scenarios raised by the commission's lawyer are only suppositions."
Source:
.montrealgazette.com