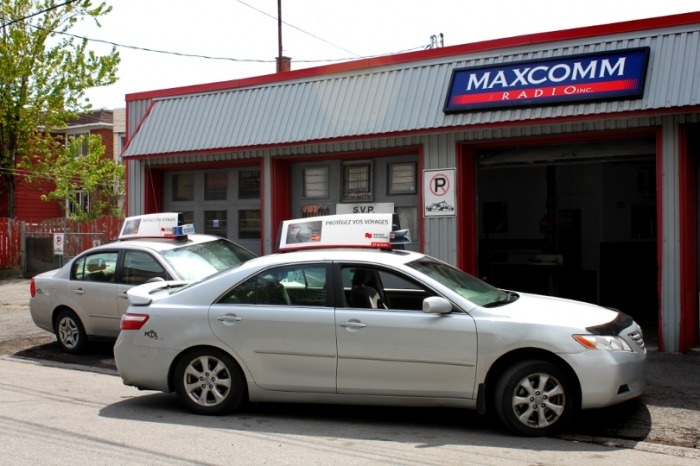 The drivers are left to their own devices when it comes to unruly passengers. Support and education would help
The disturbing altercation recently caught on video between a Montreal taxi driver and a group of young men – involving vandalism of the vehicle, serious injury to one of the men and the arrest of the driver in question – has led to calls for increased safety measures to protect taxi drivers. The Gazette editorial of May 4 ("
Unsafe streets for Montreal taxi drivers
") suggested Plexiglas barriers and/or cameras installed in cabs, as well as panic buttons and/or flashing 911 lights.
While these ideas certainly have merit, it is difficult to see how Plexiglas screens or cameras would have fundamentally altered the course of events in this case, since the men in question were outside the vehicle soon after the incident began on April 29 at 4 a.m.
It seems to me that there is a more fundamental question here: how is it possible that a veteran taxi driver, a middle-aged family man with no record of violence, managed to find himself in such a situation, with such disastrous consequences for himself and others?
And what can be done to prevent such incidents from occurring in the future?
I have been involved in the Montreal taxi industry for the last 35 years, and this is not the first such incident I have encountered, although it is by far the most serious in terms of its consequences. In fact, these kinds of conflicts occur all the time. (As a working taxi driver 30 years ago, I recall being involved in more than one such dispute myself.)
Far too many of these incidents degenerate into ugly disputes, sometimes involving vandalism, sometimes injury, sometimes criminal charges. Almost all begin, like this one, with an argument over a fare. Drugs or alcohol are often, but not always, a factor.
The driver involved usually sees himself as the victim. He always expresses surprise that the incident degenerated to the extent that it did. He did not see it coming.
Yet the reality is that in almost all these cases, including the incident of April 29, it is possible to identify ways in which the driver could have acted differently and avoided most or all of the disastrous consequences of the altercation, starting with the initial dispute over the fare, and including the possibility of leaving the scene before things get worse.
It is not my intention to cast blame on drivers for these incidents. Far from it. The reality is that taxi drivers, in my experience, are a hard-working, good-natured, decent group of guys (in Montreal, the vast majority are men). They have no guaranteed minimum income, no group insurance, no pension plan and no vacations – none of those things that most working people take for granted. They are left alone on the streets of the city in what is admittedly one of the most dangerous of occupations, with no support system of any kind. They are required by law to pick up anyone and everyone, and follow their directions.
Most importantly, they are provided with no training in how to deal with difficult situations that inevitably happen from time to time: how to minimize and avoid conflict with customers; how to defuse conflict when it arises; or how to protect themselves and others when this is not possible. Instead, they are thrust unprepared into such situations, and left to their own devices to deal with the problem as best they can.
What taxi drivers need above all is support. In my view, they need a publicly financed training program to provide them with the tools they need to help them do their job professionally, and assure their own safety and that of the public. Any driving instructor will tell you that while airbags and seat belts are a good idea, defensive-driving knowledge is the key to road safety. Similarly, panic buttons and 911 lights should probably be installed, but proper driver training will help avoid most of these situations and increase safety for everyone.
The good news is that the Quebec transport ministry and the Montreal Taxi Bureau are in the process of developing a comprehensive continuing-education program for taxi drivers. In light of recent events, those in charge would be well advised to make conflict-management and safety issues a high priority in the design and planning of this program. It would certainly cost a great deal less than the $8.5 million the Société de transport de Montréal spent on safety equipment in buses, and would be an excellent and responsible use of public funds.
Source:
montrealgazette.com