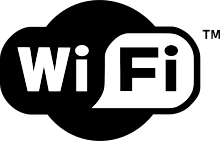 London minicab service, greentomatocars, becomes the first passenger car company in Europe to provide free in-car WiFi across its fleet
London's second largest taxi company, greentomatocars, has become the first in Europe to supply free in-car Wi-Fi across its entire 300 strong fleet of hybrids, people carrier and executive vehicles.
Established in 2006 as London's first green taxi company, it seems greentomatocars is intent to lead the way in cab-orientated tech innovation.
Passengers travelling with greentomatocars will now have access to the 3G Mobile Broadband service provided by Wireless Logic, which offers download speeds up to 7.3Mb/sec and uploads of up to 2Mb/sec.
Available to all customers, the free cab WiFi service is accessed by connecting to the service and inputting the cunning password, "ilovefreewifi".
greentomatocars' founder, Jonny Goldstone said: "You don't have to work in the technology industry to see the importance of connectivity. With free in-car Wi-Fi we are able to offer our customers the access they need to stay connected."
Are you impressed with the ever growing areas of available Wi-Fi or would you simply rather have strong phone and 3G signal at your disposal anywhere? Let us know via the T3
Twitter
and
Facebook
feeds.
Words: Samantha Loveridge
Souce:
t3.com