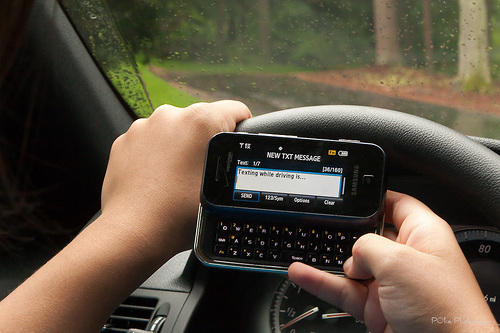 OTTAWA — The taxi driver accused of kicking out a passenger who asked him to stop texting and driving will no longer be behind the wheel of Blue Line Taxi number 85, says the man who owns the cab.
Sammy Farhat, 60, was visiting family in Winnipeg when the man his co-driver hired as a temporary replacement became the centre of a media storm after allegedly kicking two people out of the taxi on Sunday night when they complained about his texting while driving.
Farhat owns the car, a 2008 Toyota Prius hybrid, and the plate that allows him to operate as a licensed taxi driver. But he leases the car and plate to another man, and Farhat said that it was his partner who hired the third man to fill in while Farhat and his partner were on vacation.
"I just came back yesterday," he said. "My partner was on a camping trip, and we both came back to the same story."
Farhat said that he never met the man, who is no longer driving the taxi.
"I've never had any kind of a problem," he said. "I don't like this to happen, after nearly 30 years of driving to be the black sheep. People have made too much of a story about it."
Farhat, who drives to support his four children, said he's upset that his long record of safe driving has been unfairly maligned, and says he hopes people don't treat him and his partner too badly because of the irresponsibility of another.
"It's going to make it much harder for us," he said. "The person who had the problem doesn't drive this car anymore. And there are two other people with families to support driving this car."
Farhat said that he was the first taxi driver in Ottawa to drive a hybrid vehicle, which runs on both gas and electric fuel. The car has a built-in hands-free cellphone system, he said, and he always makes sure to respect the rules of the road.
"Texting and driving, we know it's not right," he said. "Just because someone does something wrong, it doesn't mean everyone should have to pay for it."
Source:
ottawacitizen.com