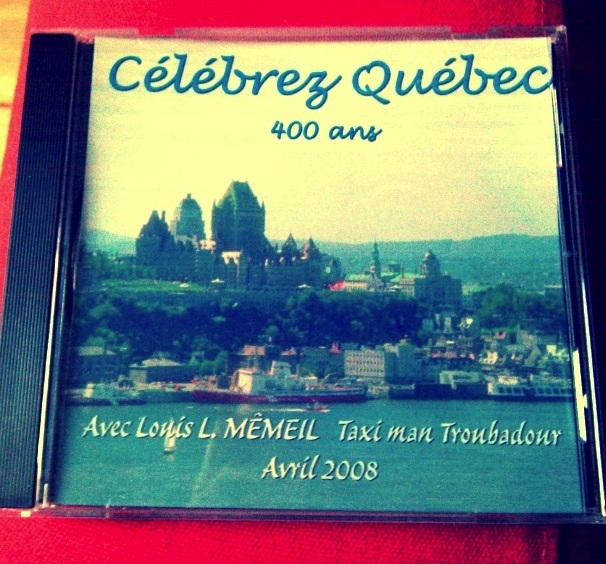 It was a shitty day. Achingly hot. Frantic. Irritation-filled. I finished up a 9-5 session I'd prefer to forget and I was spent like a girl who had taken two wooden nickels on the dime and I needed a drive to help me escape to my nest – FAST.
I hopped in a taxi and was met with a lovely smiling driver who had the air conditioning going which acted as a salve to my irritated office-burnt hide. As we turned the corner to deliver me one meter tick closer to my home, he asked if I'd like him to sing me a song.
Uh. OK.
He broke out into this beautiful love song with a voice that rattled the car doors and a joy that was infectious. My heart swelled and memories of my miserable day completely faded as I was whisked away to a desert island with this wonderful man, driving on a cool backwoods country road rather than the hotter than Hades asphalt and insane drivers of the congested streets of Montreal.
I cheered. I clapped. I was a fangirl.
He continued (no doubt propelled by my complete enthusiasm over his performance) and I was treated to several songs. As we drove up to my house, he put on a CD and played a song he dedicated to his adopted city of Montreal and the island Calypso was just what my angry little miserable self needed to chase the crankies away.
I handed him a tip above what I usually provide to taxi drivers and told him it was for a job well done at helping to break my funk. He at first fought off my persistence in offering him the money and then turned around and gave me a copy of a CD he had made and told me to look for him on the internet to find out more about him.
I did just that and found this video that was created about him and shows just how truly awesome he is. Just look at the joy on his face while he's singing and the joy on his passengers faces as well. He mentions that he sings not for money, but for the joy it provides. His songs feature lyrics about joy, the connection he had with his mother, his adoration for his adoptive home of Quebec, smiling, life and love. It's funny because he even says that sometimes when people get in his taxi, they don't want to leave him to go into do their work. I could completely relate.
Online, I found
another blogger
who also was privileged enough to meet Louis and had a similar experience of him completely uplifting them out of a cruddy day. It's so beautiful to see how one person is able to spread his joy to others and bring such happiness to the lives of others.
Source:
fullcontactenlightenment.com