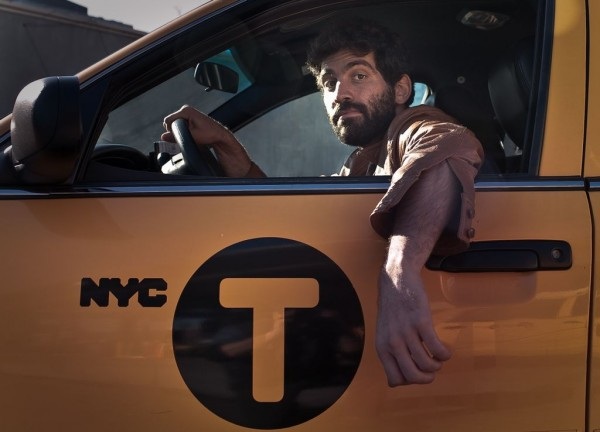 To be a good taxi driver in New York, you have to look ahead and think ahead. "You see a garbage truck in the street, you don't go into that street. It will take you 20 minutes to get out of there, and time is money." Another tip: "When you get in an accident, don't panic… The less you say the better." Those sagacious gems of advice to a new taxi driver are captured in a documentary from Weinstein Film Productions about life as a cabbie called "
Drivers Wanted
." The filmmakers hailed rides around the city to interview mechanics, owners, and fiesty office clerks in a long-established cab company in Queens, NY and deliver a deeper look at an iconic, and "slightly seedy" NY institution: the yellow cab.
The highlight of the film, at least based on the early tid bits we've seen, is "Spider" a 93 year-old cabbie who just retired. To drive 12 hours a day for 45 years you have to have an unusual relationship with the city's 6174 miles of road, and "Spider" does: "I love the traffic. The worse the traffic, the better I like it. It keeps me alert."
The film opens in NYC tonight and to wider release in the coming weeks. Find theaters
here
.
NYC residents you might want to head over to Re:Bar in Brooklyn tonight for a
live event
moderated by WNYC reporter, and occasional TN contributor
Kathleen Horan
. Taxi drivers, get in touch with Kathleen Horan for free entry. She's
@KathleenHoran
on Twitter.
Source:
transportationnation.org