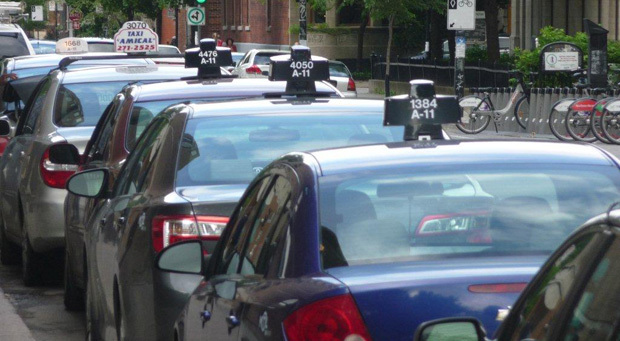 Some changes were announced today to the way the taxi industry is run in this city.
The city is creating a new version of the Montreal Taxi Bureau, with greater input from ordinary taxi users, which it hopes will help modernize taxi service.
The brand new body will operate at arm's length from the city, and replaces the one run as part of the Montreal police department.
Among the 11 people who'll be running the board when it begins operating on June 3rd will be members of the public, including those representing the disabled, corporate taxi users, and the tourism industry.
Real Menard, the executive committee member responsible for transportation says the new bureau will be more responsive to the people they serve.
"It'll be a place for the taxi industry to talk about things like, what are the challenges, what is the future [of the industry]," Menard says.
All that, he says, may lead to some big changes in the way the industry is run, and the way the public is served. Things such as better training for cabbies, better maintenance for cabs, and improved adapted transit services, just to name a few.
"There's no doubt the creation of this board will give new life to the taxi industry," Menard says.
The city says 37 million rides were given last year by its 11,000 drivers, driving 4500 vehicles.
Source:
cjad.com