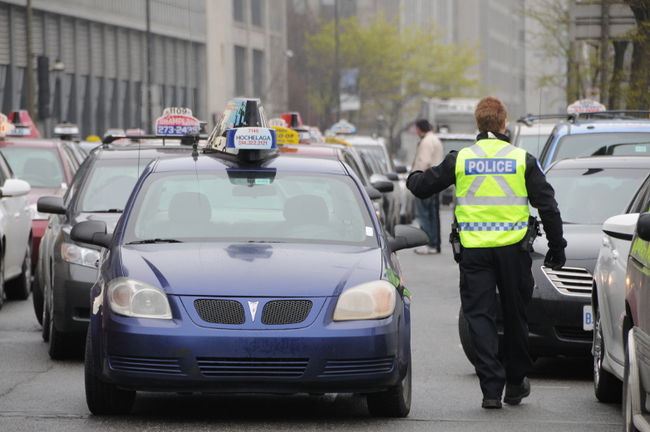 Montreal's taxi industry is still working out the details, but it hopes to have in place by next year systematic criminal background checks for cabbies.
Dory Saliba, the president of Hochelaga Taxi and president of the Taxi Industry Development Committee, says there have been talks ongoing with the government for about 3 years, but the rule should finally take effect in January 2014.
It would require people who wish to obtain a permit to drive a cab to undergo a criminal background check.
Saliba says a minor theft at a depanneur during your teen years would likely not stand in the way of obtaining a permit, but more serious offenses like fraud and assault would not be tolerated.
He says the move would help "clean-up" the taxi industry and make it much more credible.
Taxi drivers CJAD spoke to at the stand on Atwater are welcoming the news.
"It is going to clean things up a little," one says.
It's a good thing for the image of the taxi industry," says another.
Saliba says drivers would also be required to submit a certificate proving their clean record every two years.
Source:
cjad.com