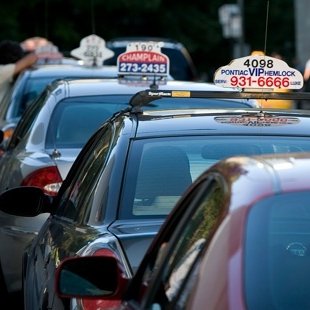 The city's taxi industry is preparing to stage a demonstration in Montreal this evening to voice its opposition to a new proposed car-sharing service for the streets of Montreal.
In April, the city's executive committee unveiled the proposal for a car-sharing system that would be similar to the Bixi-bike sharing system. It would allow users to pick up a car and then drop it off anywhere within city limits.
Cabbies, who already claim the Bixi system is cutting into their business, says a car-sharing service would be a devastating blow to their industry. Dory Saliba, the head of an association representing Quebec cab drivers, had compared the planned service to putting a "bullet in the head" of Montreal's taxi industry.
Among other things, his group is calling for a study on the project to be delayed until after the next municipal election.
Source:
cjad.com