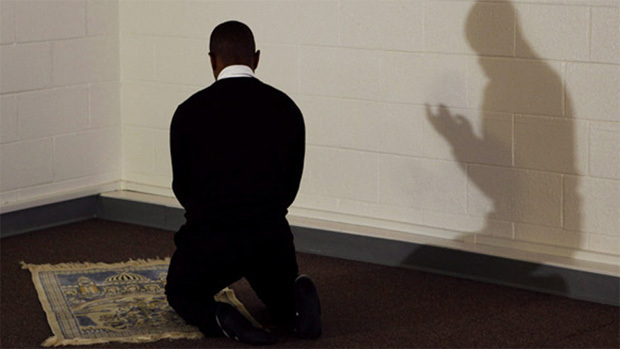 The Muslim holiday Ramadan falls during the Calgary Stampede and officials are looking to accodomate taxi drivers' desires to pray. (Jeff Chiu/Associated Press)
Officials are looking for ways to accommodate Calgary's Muslim taxi drivers so that Ramadan won't affect Stampede taxi service.
For the first time in decades, the observance of the Muslim holy month begins during the Calgary Stampede — which is the busiest time of year for the city's taxi industry. City officials say they are looking to find a centrally-located place where Muslim drivers can pray so it minimizes their time off-duty.
"There's a plan, we've just got to secure a site," said Marc Halat with the city's Taxi and Limousine Advisory Committee. "We're looking for a location these guys can worship in privacy."
It's believed roughly 40 per cent of Calgary's taxi drivers are Muslim.
Ramadan is the month in which Muslims believe the Qur'an was revealed.
Muslims spend the month fasting from dawn to sunset.
The timing of the holiday often changes because it is based on the Islamic calendar, which is a lunar calendar, not the Gregorian calendar used by Western countries, which is a solar calendar.
It's not known at this point if there are any costs associated with arranging a prayer site.
Source:
cbc.ca