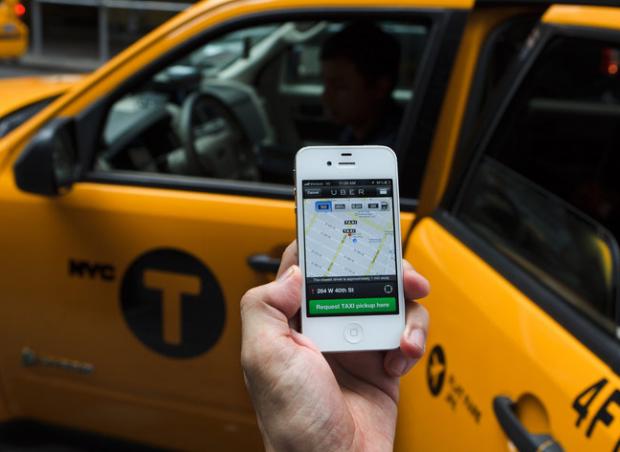 Uber has squirmed its way through a number of obstinate legal blockades to continue offering its on-demand taxi services, and it looks like the effort is paying off: according to a public filing
spotted by All Things D
, Uber is now valued at around $3.5 billion. And it appears that Google has taken notice in a big way — both
ATD
and TechCrunch
are reporting that Google Ventures, an investment arm of Google, has invested around $250 million into the startup.
TechCrunch
reports that it's Google Venture's largest investment to date, and it should give Uber plenty of room to grow. Neither company has publicly addressed the rumor yet however, and Uber tells us that it doesn't have anything to announce at this time.
Despite the pushback that mobile taxi hailing services like Uber and Hailo have seen, the space continues to explode. Uber is already in 41 cities across the globe, and it's
aggressively pursuing expansion
into more countries. But for all of its attention, the company is actually
off to a slow start in one of its biggest battlegrounds
, New York, where the service is turning out to be most useful during off-peak hours in less served locations, and not as a complete replacement to traditional taxi hailing. That certainly isn't the case everywhere though, and Uber appears to be doing well for it:
according to ATD
, the company could bring in $125 million in total revenue this year.
Update:
In
a blog post
, Uber confirmed that Google Ventures has made an investment into the company. Uber said that in total, it raised $258 million during this latest round of funding, however it noted that a second firm, TPG Capital, was also responsible for part of that sum. David Drummond, Google's chief legal officer, is taking a seat on Uber's board. Uber says that Drummond will be able to assist it in navigating regulatory issues as it expands through Europe and Asia.
An earlier version of this story noted that Google Ventures was confirmed to be behind the full $258 million figure, but TPG Capital also took part in the funding round.
Source:
theverge.com