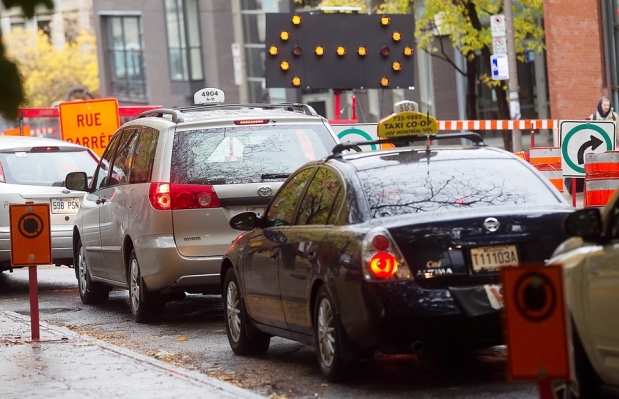 Montreal has an abundance of taxis, but many people find them too expensive. Photograph by: Pierre Obendrauf , The Gazette file photo
The current debate about modes of public transit focus on the following: walking, cycling, bus and métro. Everyone has an opinion and a suggestion about how to reduce congestion and traffic on the streets. Yet we tend to forget another important mode of travel.
Montreal has an abundance of taxis. Most of the cabs drive around empty all day and barely pay their expenses. I have a suggestion that would benefit all.
Why not reduce taxi fares instead of always increasing them. Many cities in Europe have competitive rates for cabs and therefore are very popular with drivers and passengers. If rates were lower than they are now, one would not think twice about opting for a cab ride rather than the bus or métro. No parking problems, comfort and a faster ride would be my choice. However, now we are reluctant to to take a taxi as it is much too expensive.
Drop the fares and you will fill the cabs.
Isaac Alt
Outremont
Source:
montrealgazette.com