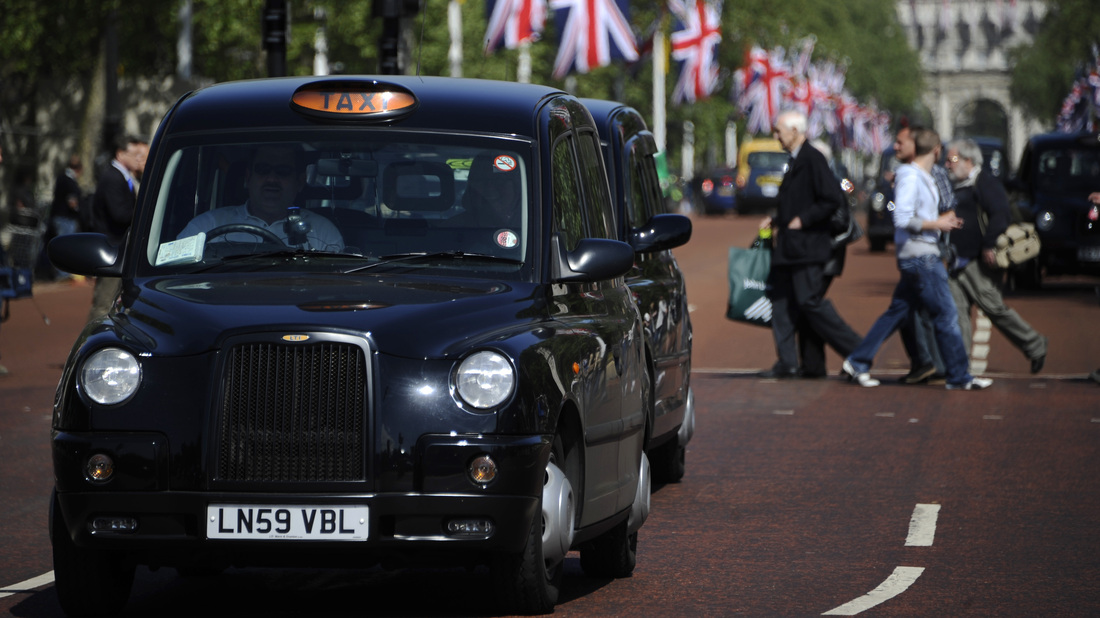 Global travellers vote London taxis as top cabbies in the world; Vancouver ties for 8th
TORONTO, Nov. 5, 2013 /CNW/ - London taxis have been voted the best taxis in the world for the sixth year in a row, according to the annual global taxi survey from
Hotels.com
®. London secured 22 per cent of the votes, a clear runaway winner followed by New York with 10 per cent and Tokyo with 9 per cent in second and third place.
London's iconic black cabs won nearly a quarter of the vote in the survey*, which also saw Berlin reclaim its position in the top five list, in fourth place with 5 per cent and Madrid, Mexico City and Amsterdam tied for fifth with 4 per cent.
Of the cities surveyed in Canada -
Vancouver
,
Montreal
and
Toronto
- the west coast came out on top for best overall rankings in categories that looked at value, cleanliness, quality of driving, friendliness and availability. Montreal, however, took the honours for best knowledge of the area and Toronto ranked first for safety.
The world's best taxis:
Rank City % of votes
1 London 22%
2 New York 10%
3 Tokyo 9%
4 Berlin 5%
5= Amsterdam 4%
5= Madrid 4%
5= Mexico City 4%
Of the 30 countries surveyed, London topped the list across five of the seven categories, including cleanliness (23 per cent), knowledge of the area (27 per cent) and quality of driving (30 per cent). While London cabs were also voted top for friendliness (23%) it was this category that was deemed the least important to travellers, meaning London's friendly cabbies could put some passengers off. Almost a quarter of respondents (23 per cent) voted safety their number one priority when travelling by taxi, which London's cabs also ranked highest on.
New York City and Bangkok taxis tied for first in terms of value for money (20 per cent); interestingly the latter didn't quite make the overall top five this year. New York's recognizable yellow taxis grabbed the top spot when it came to availability (23 per cent).
Categories ranked in order of preference:
Rank Category % of votes
1 Safety 23%
2 Value 20%
3 Knowledge of Area 17%
4 Availability 14%
5 Quality of Driving 11%
6 Cleanliness 8%
7 Friendliness 7%
The global
Hotels.com
taxi survey also revealed the world's more obscure objects that travellers have admitted to leaving behind, which included:
A wig and a bird in a cage left behind in a U.S. cab
A prosthetic leg and an ex-boyfriend in Australia
A trombone in Finland
A Rubik's cube in Italy
Dentures in Germany
Globally the survey found that people tend to text or email whilst in cab (19 per cent), while sleeping was the second most popular activity (15 per cent), followed by eating (10 per cent) and kissing (9 per cent). When asked which nation was the most amorous in the back of a cab, Brits came out in the lead with 14 per cent admitting to displaying passionate behaviour - 10 per cent higher than the global average of 4 per cent.
Other global findings include:
Over half of travellers (53 per cent) say a taxi as their desired mode of transport from airport to hotel.
Most taxi passengers round up to the nearest whole dollar when tipping (38 per cent) or tip 10 percent (27 per cent) of the fare for their journey.
The most important feature in a taxi is Wi-Fi (14 per cent) beating both the radio and music.
The biggest pet peeve for UK travellers is when taxi drivers take a longer route to the destination.
Alison Couper, Senior Director of Communications of the Hotels.com brand said, "Six years running and London cabs are still leading the pack when it comes to travel - it's great to see! Our iconic black Hackney Carriages and their well informed cabbies can pride themselves on being globally recognized for their expert knowledge and quality of driving, maybe next year we can top the list for all categories!"
Follow the conversation on Twitter
@hotelsdotcomca
with #BestTaxis
Notes to Editors:
*2,683 respondents across 30 countries.
Source:
prnewswire.com