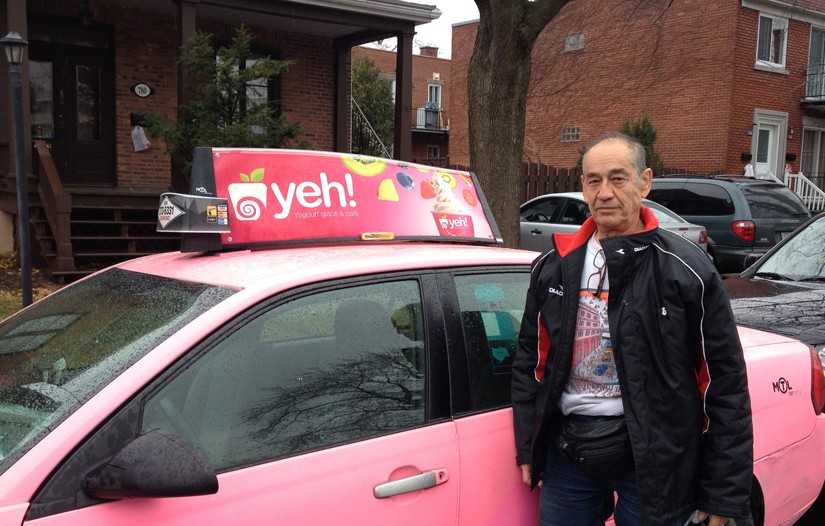 Although Montreal taxi driver Arieh Perecowicz had one case thrown out of court he's already received another ticket that with taxes and fees would amount to $197.
While Arieh Perecowicz's profession has him driving throughout Montreal, it was not a fare that once again led him to municipal court last week, but yet another fine from the city's taxi inspectors.

Although the case at hand was thrown out due to the fact that the inspectors who wrote the ticket were absent, despite two requests from Perecowicz that they be present, his latest ticket rehashed a bitter dispute he believed was settled.

The ticket, which, along with taxes and fees amounted to $197, came more than a year after an out-of-court settlement allowed him – and other taxi drivers – to display a reasonable amount of religious and patriotic symbols, which in Perecowicz's case consist of a Hebrew prayer, a picture of the Rebbe, a Mezuzah, as well as a Canadian flag and a poppy.

Perecowicz's original fight lasted seven days in court before the settlement. Following the agreement, the Montreal taxi bureau issued a notice to their inspectors to display tolerance toward religious items.
"The out-of-court settlement that we agreed to allowed me to keep my items," said Perecowicz, who has been driving a taxi since the 1960s. "I even voluntarily moved them to be even more out of sight of the customers, even though that was not required."
Yet, for the latest ticket, these items were once again written up as violations. The inspectors also narrowed in on other, seemingly more far-fetched infractions such as four loose pencils in the console and a book, which was placed on the passenger seat.
"When this ticket was issued, my taxi was in the middle of the stand, so it was impossible to be hired. Keeping that in mind, the inspectors took issue with my Hebrew book that was on the passenger seat," he said. "If I was first on the taxi stand, I can see their argument, even though I can remove the book quickly. But if I'm in the middle of the stand, there's no way a customer can hire me, so I do not understand their fine. Even so, how long does it take to move a book?"
Perecowicz fears that more of the same will continue to take place, especially considering the volatile political situation in Quebec. While he has yet to receive a complaint for any of the items in his taxi, he fears that it is only a matter of when, not if, another fine will come his way.
"Since the [PQ] government is in power, I do not know where we are all headed. The inspector did not just issue a ticket based upon new violations, but he wrote down every single item he saw. The fact that the inspector brought up things that were settled already, it is very scary."
Source:
jewishtribune.ca