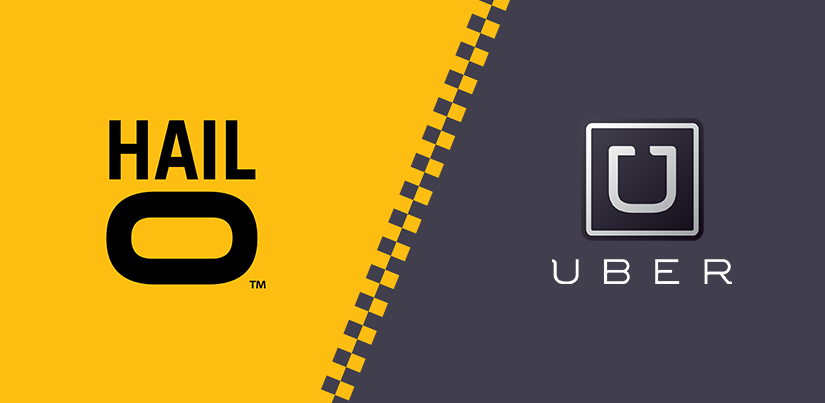 Montreal welcomed two new mobile applications earlier this fall. Uber & Hailo will change the way Montrealers use taxis. There isn't a better timing for these apps to launch. Put an end to the long waits in the snow, the cash issue, the insecurities faced with drivers, etc.

Ordering a cab is now as simple as pinning your current location on your mobile device and waiting to get notified upon the drivers' arrival. Both apps offer functionalities that allow the users to personalize their experience and most of all optimize convenience.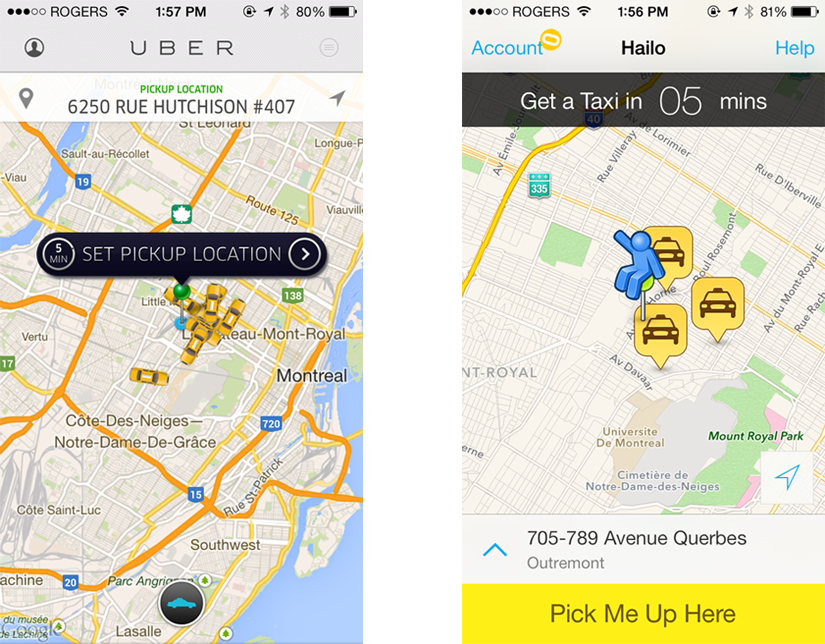 Yes, we've seen applications that offer similar services such as Tag taxi. So why the recent focus on Uber & Hailo? Well they've taken upon themselves to launch extremely competitive marketing campaigns and its working! They're buzzing all over town: taxi drivers giving out rebate coupons, entire weekends of free rides, rebates upon registration, etc.

Uber launched their app this month with a powerful campaign giving the new subscriber up to $60 credit in cab fares. Also, a few points goes to Uber for making use of hashtags within their campaigns. Uber makes the apps usability fun and entertaining. The latest one targeted professional individuals to spread the #UberLOVE with non-Ubering colleagues by offering everyone their first ride free up to $20 to or from the holiday party planned by the organization.

Hailo caught our eye with their anticipated campaign with Molson Coors in the context of safety. On November 27th, 2013 Hailo & Molson Coors launched a campaign valued at $1 million and was distributed to event attendees in Hailo rebate coupons. The launch of this campaign right before the Christmas festivities put Molson Coors & Hailo on a ledge as they show sensitivity towards the well-being and safety of Montreal's citizens.

From a rider's perspective:
Easy configuration process
Difference: Uber gives the option of scanning a QR code to get your credit card info +1
Both home pages show an interactive map indicating the amount of time needed for a taxi to arrive at your pinned location
Difference: Uber gives you the option of choosing the type of car you will ride in – Taxi, black or SUV +1 BUT -2 for giving out these options and not have them work correctly (in Montreal)
Both provide detailed drivers profiles
Both allow you to set automatic tips
Real time vehicle tracking
Process payments secure & easy
Receipts are sent to you via email
Trip follow up – You receive, with both apps, a detailed receipt and the option to rate your driver
Both apps offer taxi ridesharing
Cancellations cost $5 with Hailo +1 & $10 with Uber -1
From a driver's perspective:
Better management of fares and earnings with advanced stats
Uber provides the driver with a pre-programmed phone with wireless connection +2, Hailo doesn't offer a device
Hailo is a fully-licensed dispatch company +1. Uber has faced licensing offences in other cities – Toronto -1
Using Hailo is free for the drivers. They only get charged via a commission-based structure
After testing both apps for the past month, I've grown very fond of Hailo.
Although both apps are very similar from a user perspective. My personal experience was enhanced with Hailo. I found Uber to be experiencing some difficulties with providing a certain consistency with their service as some e-hails don't always result in an actual taxi ride. I do believe this problem will fade away when Uber gains more popularity in Montreal.
The winner app for me at the time being would be Hailo.
Which one would YOU chose? (when you exhaust all rebates from both apps)
Source:
telegraphe.net