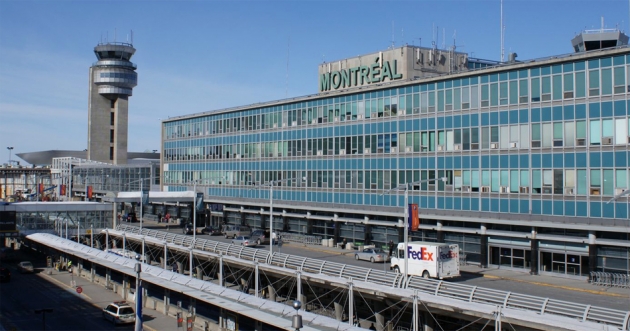 For any tourist arriving in our city by air, the first impression of Montreal is often the taxi stand at the Trudeau airport in Dorval.
What a disgrace it is - and what a wasted marketing opportunity.
It seems Aéroports de Montréal is happy to spend millions of dollars on frivolous interior decoration, and yet not spend a dime on making people's experience as they exit the airport terminal to find a taxi a pleasant one.
What exists now is afterthought roped-in lineup for a taxi inside the terminal, leading you outside into a dark, noisy, freezing-cold second lineup.
A surly attendant then forces you to wait in a third freezing-cold spot, behind a low concrete barrier, which makes it impossible to roll your suitcase along - while cars splatter you with slush.
I, for one cannot, blame the attendant for being surly; he is required to stand out there for hours in minus-20 degree C. cold, without so much as a single heater.
With a bit of imagination, and a few bucks, here is how the taxi stand could be made more welcoming.
First, the taxi area should be more clearly marked. It should also be better-lit, and should be enclosed on three sides outside, with loads of heaters to keep everybody waiting nice and warm (and protected from slush splatter). The attendants should also reflect the distinctive nature of Montreal, say by wearing Samuel de Champlain-style outfits.
And why not have someone handing out free hot non-alcoholic cider?
There should be Quebec-style music playing, welcoming us to Quebec. The guys in the outfits should be ultra-friendly, welcoming everybody, and helping them with their bags (and making a fortune in tips, too?) It would be a fabulous way to greet tourists, and also bid welcome to us returning Montrealers.
Each and every one of us using Trudeau airport pays a fortune in airport fees. There's no financial reason, then, that the taxi area can't be made more welcoming.
Christopher Porteous
Source:
montrealgazette.com