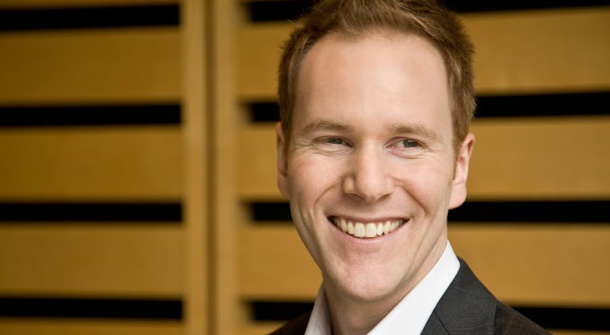 Gone are the days of standing outside in the cold waving down a taxi. With a convenient app, all it takes is one swipe of your finger and in minutes you are stepping out the door and sliding gracefully into a sedan that takes you to your destination and allows you to pay directly through your phone without hassle. No, this isn't private car service and nor are you in the Big Apple. You're in the heart of downtown Montreal and this is
Hailo
.
There is never a dull moment in Montreal-born Jeff Desruisseaux's day. As general manager of the local Hailo branch, he is one of the key individuals that helped launch the concept here. In a typical day he goes from sharing a cup of coffee with drivers at the Hailo office to video conferencing with the global Hailo community to meeting with local businesses and municipal stakeholders.
We sat down with Desruisseaux and talked about how the way we move around the city is changing, what the quintessential Montreal diet is and where he goes when he hops into a Hailo cab.
How do you get around the city? Do you take a bus, taxi or car, or walk and bike?
I use them all! I'm big on mixed-mode commuting and think we're lucky to live in a city that has such a varied transportation mix. I personally ride the rush-hour bus into town every morning and then Hailo my taxi when I'm about 5 minutes out. Then it's out of the bus and into the cab for the last mile. Seamless and efficient.
You hop in a Hailo taxi on a Friday night, where are you headed?
The
Burgundy Lion
on Notre-Dame to meet up with some friends and knock back a few pints. I lived in London for a few years, and this pub takes me right back. They have an incredible whisky selection, too!
Complete this sentence: "You know you're in Montreal when…"
… poutine, bagels, Molson Ex and smoked meat are all part of your balanced diet.
When you get a food craving it's most likely what?
The Portuguese chicken at
Rotisserie Romados
. It really is the best in town. Luckily, it's right around the corner from the Hailo office!
What is your go to drink and where do you enjoy it?
I love coffee, but I'm usually on the run, so I always take mine to go. There's a great coffee shop nestled in the underground tunnel between Place Ville-Marie and the Eaton Centre appropriately called
Tunnel Espresso Bar.
It's literally a hole-in-the-wall, but it brews a mean espresso.
What is the one festival you can't miss every year?
On summer weekends I like to get away to the
Townships
, but I make an exception for the
Beer Fest
,
Just for Laughs
and
Jazz Fest
. They're too good to pass up on.
Describe your perfect Sunday.
Sunday is my one real day off, so it would start with an extra hour or two of sleep. I'd kick things off with a little yoga, and then brunch with friends or family. Follow that up with a walk at the
Morgan Arboretum
, which is beautiful year-round, and then head back home for a nice dinner with my amazing wife.
Source:
urbanexpressions.ca