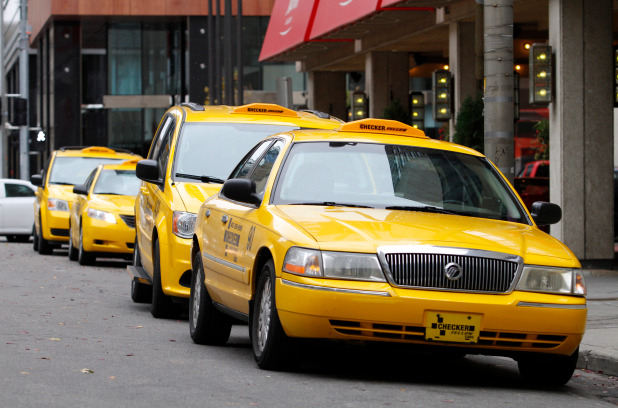 City councillors will likely be advised later this year that there's little safety benefit to segregating Calgary cabbies and their patrons by installing interior shields.
In August, the city's Taxi and Limousine Advisory Committee (TLAC) formed a committee to examine the impact that controversial partitions had on safety in other North American jurisdictions.
Members turned to a study published in the American Journal of Prevention Medicine in 2013 involving 26 U.S. cities that found — while inner-cab security cameras led to a three-fold reduction in taxi-driver homicides — partitions appeared to have no impact.
Taxi security cameras already became mandatory in Calgary last July.
The findings are included in a report that will be presented to TLAC Monday — and then will likely be used to draft a final recommendation against partitions to city council in the summer.
It appears to mark a closing point in a longstanding debate over whether the shields were necessary.
Kurt Enders, general manager of Checker Yellow Cabs, wasn't surprised when told of the report's findings.
"Reports have stated that most incidents where drivers are assaulted, murdered happened outside the taxi or they're shot through the driver's window," he said.
Enders said partitions can also create a safety hazard for particularly tall patrons riding in the backseat who could slam their heads into the shields if a vehicle stops short.
In 2013, there were a total of 166 crimes reported that took place inside a taxi, down from the average of 199 incidents seen over the previous five years.
Source:
metronews.ca