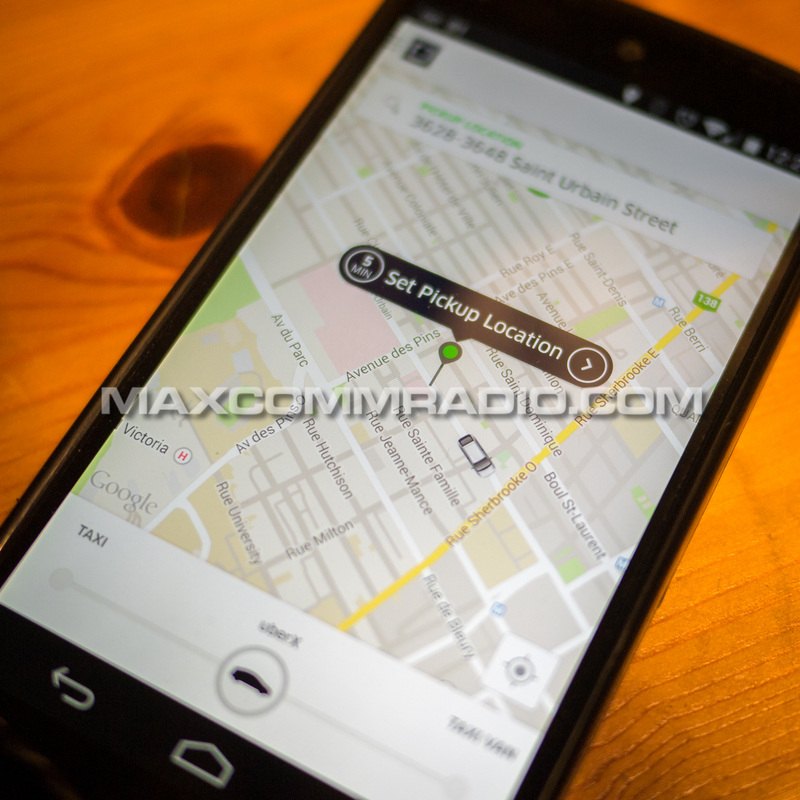 Company says drivers without taxi licences must do RCMP criminal record tests
Popular app-based taxi service Uber is launching uberX in Montreal today, allowing non-professional drivers to shuttle passengers around town in their own personal cars for a cheaper fare than standard cabs.
As of 10 a.m. Wednesday, Montrealers will be able to select uberX as an option when ordering a ride through the Uber app.
The popular smartphone app connects drivers with passengers, letting people see the location of drivers and then sending them a request for pick up with a couple quick clicks.
The company says 100 drivers in Montreal have already signed up.
uberX cheaper than standard cab fareUber, which was founded in 2009, began operations in Montreal nearly a year ago, allowing cab drivers who signed up to pick up additional fares they may not get through a dispatch company. The cab drivers using Uber charge a standard meter rate.
However, uberX allows drivers not licenced to operate as cab drivers the ability to use their own car to pick up passengers.
Uber says its uberX service costs users between 20 and 30 per cent less than a standard cab fare. The company takes 20 per cent of the fare, leaving the rest to the driver. Users' credit cards are automatically charged through the app — tip included — meaning no cash exchanges hands.
Its arrival on the market has proven controversial in a number of cities.
Cab drivers feel threatenedWhile the app is cheaper for customers, it represents a threat to Montreal taxi drivers. In San Francisco, where uberX is popular, some taxi drivers say they have lost half of their customers.
Elsewhere, like Toronto, the legality of Uber has been challenged in court. The company denies any illegal activities, citing the lack of regulation for this type of transport.
Montreal authorities have already indicated they will oppose uberX, saying they want to protect both the jobs of taxi drivers and the safety of passengers.
Uber said it has an agreement with the RCMP for criminal background checks for its drivers, arguing that's actually more safe than conventional taxi drivers, who do not undergo regular checks.
Montreal will become one of 150 cities, including Toronto and Ottawa, where uberX is active.
The San Francisco-based Uber has been valued at an estimated $18 billion.
Source:
cbc.ca