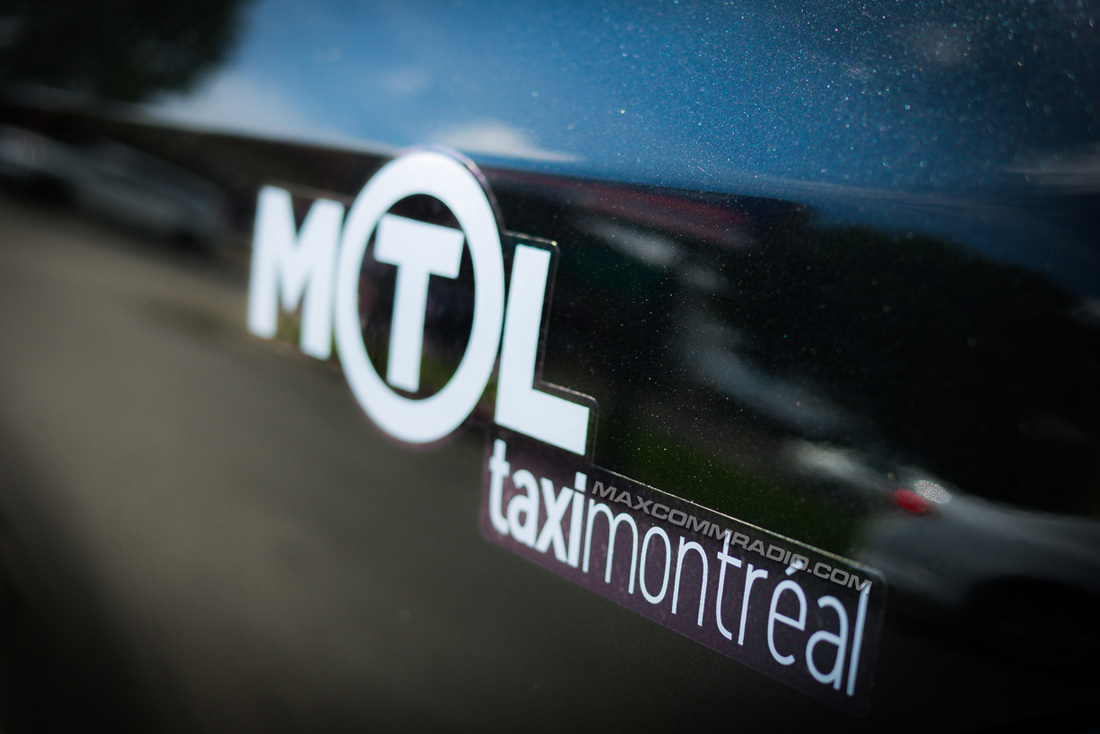 Taxi drivers complained in 2010 when Bixi got off the ground, saying the bicycle sharing service was stealing its core customers.They complained again in 2011 when the STM began to offer the 747 express bus to the airport, and in 2013 when two new car-sharing programs came to the city: Car2Go and Auto-mobile.
But while the city's 12,000 taxis appear to have weathered those storms in the past, the current threat by upstart company Uber appears the most serious, throwing the industry into an existential crisis, and forcing lawmakers to re-examine decades-old legislation governing drivers for hire.
San Francisco-based Uber, which serves more than 200 cities worldwide, rolled into town about a year ago, and seemed innocuous at first, recruiting taxi drivers to pick up passengers using its app. Users can see where the nearest taxis are located, hail them and pay, all through their smartphones.
However, Uber's newer service, Uber X, which began earlier this month, is the real threat to the industry. While Uber uses already-licensed cabbies, Uber X is staffed with non-professional drivers using their own personal cars, charging customers an average 30 per cent discount on traditional cab fares.
Uber claims to be safer for riders because the company checks all its drivers' criminal records and driving records (something the province will only start to do on Dec. 1), and it can track its customers' movements by GPS. Any complaints or problems can be registered with the company instantly through the app.
Taxi drivers are crying foul, saying Uber X drivers aren't regulated, its cars aren't inspected and drivers don't have to take any courses or pay for an expensive licence (which can cost upward of $200,000).
"It's a lot of people who are retired or do it part time, and they don't care if they just make $50 in a day, but it takes away money from us," said Farid Bellil, 56, who has be driving cabs in Montreal for nearly 30 years.
The threat posed by Uber could also affect the lucrative reselling market for taxi driver's licences. Because there is a limited number available, many purchase the licences and either rent them out as a source of income, or hold on to them as an investment, because their prices have been steadily rising. Now valued at around $200,000, Bellil fears the licences will plummet if Uber X takes hold, because driving a cab will be a less lucrative job than it currently is.
Dominique Roy, the president of Diamond Taxi, the city's largest cab company, said the industry is changing to meet the threat.
His company already allows users to order rides through their phones, and will come out with an updated version of the app in the new year to address some of the features in Uber's app. He admitted taxis don't have a united front, so even if his company can produce an app to hail a cab, it would only work for his company, which represents a quarter of the city's total fleet.
Aref Salem, the city's executive committee member responsible for transportation issues, said the city is working on an action plan he said will "bring the industry into the 21st century."
That includes developing a new mobile app for all taxis that would have many of the same features as Uber. Salem said the action plan, to be unveiled early next year, will examine many aspects of the industry, including driver training.
"You know, taxi drivers are our ambassadors, and the first point of human contact for many people coming to our city for the first time," Salem said. "People have to be satisfied with the experience, but the taxi drivers should also know everything that's going on in our city, so that when someone asks, they can provide good answers."
Roy said, however no matter how much his industry changes, Uber X still has a huge cost advantage because it doesn't use licensed drivers.
"I don't have a problem with Uber," Roy said. "But we'd like the company to follow the rules so we can compete on a level playing field."
Uber X's line is the same in all markets where it establishes: it's not a taxi, merely a ride-sharing service, over which there are no licence requirements.
For now, the provincial and municipal governments have sided with the taxi industry, declaring Uber to be illegal. Transport Minister Robert Poëti said his department will crack down on services like Uber X.
"Those who are (charging for chauffeuring customers) outside of the law, are risking a fine, and the confiscation of their cars," Poëti said.
He said the province's inspectors have already fined people and confiscated their cars for engaging in what he called "illegal transportation."
Salem said Montreal could follow the footsteps of Toronto, which last week took the company to court asking for an injunction to cease operations.
Marvin Rotrand, the vice-chairman of the STM, said that would be a shame. The city should adapt its rules for a changing industry, rather than try to stifle innovation and shut it down.
"Uber is a good thing," Rotrand said. "It will make the taxi industry reflect on how it can get better, because if it doesn't, it will disappear like the dinosaurs."
Source:
montrealgazette.com