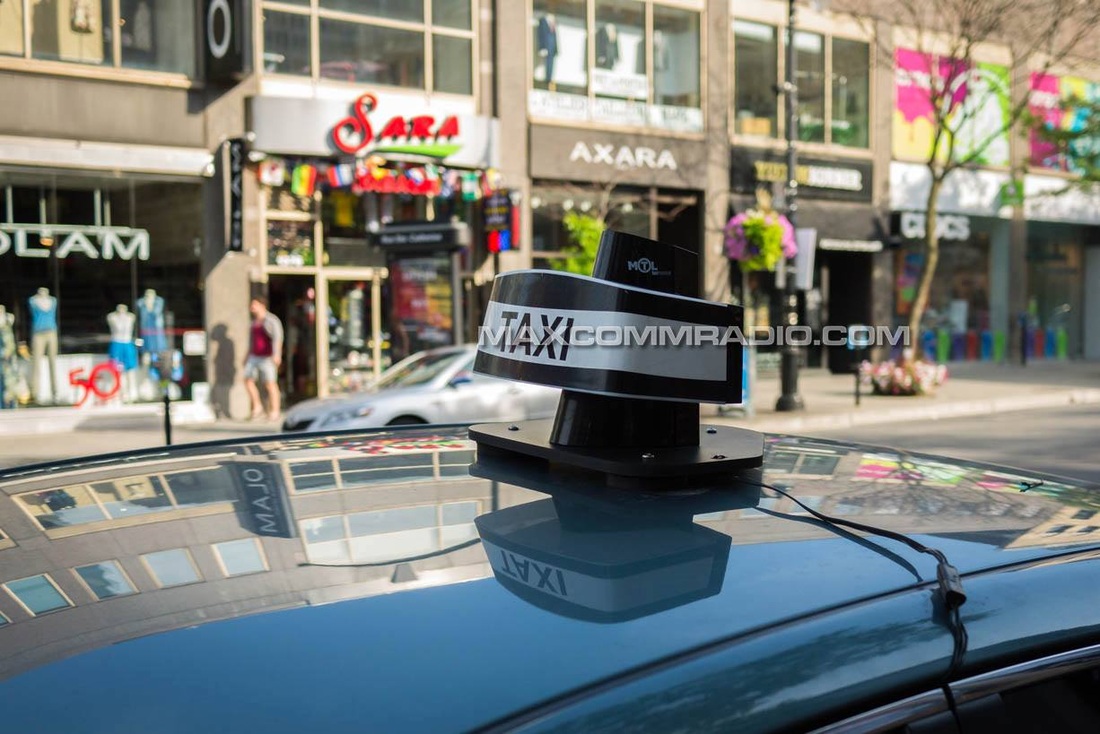 Montreal's taxi industry has proved to be remarkably resistant to change. While taxi fleets elsewhere in North America have become greener and have added new services to augment customer convenience, Montreal's taxis remain mired in the past.
The industry's salvos against car sharing (Car2Go, Communauto) and new apps that connect customers and those willing to drive (Uber, Hailo, Lyft) were to be expected. Left to its own devices, Montreal's taxi industry will wither in the coming years. It's up to city council to save it from itself.
Mayor Denis Coderre is to be praised for at least taking some first steps. At August's city council meeting, his administration tabled Montreal's first ever formal taxi policy. The policy, however, takes the path of least resistance with a few modest proposals designed not to raise the ire of the taxi lobby.
Montreal's taxi industry is far different than what exists in many cities, where large fleets owned by major companies or co-operatives predominate. Here, 90 per cent of the taxi permits are held by smallholders who own one or two permits. There are no standardized colours or models for taxis, and relatively few offer credit-card acceptance, let alone new services found elsewhere, like cellphone recharging or Wi-Fi. Unwilling to invest in greener cars or add services for the convenience of the clientele, these smallholders have often convinced the city not to act. This lobbying by taxi permit owners against investments now that would bring medium- and long-term savings that would consolidate the industry hasn't worked to anyone's advantage.
Today, San Francisco's taxi fleet is almost entirely composed of hybrid models. The fleet has doubled in size, but emits half the greenhouse gas emissions of 15 years ago. Toronto has adopted a bylaw obliging every new car entering service to be a hybrid. Dozens of major cities have seen similar results by obliging the taxi industry to become greener.
Montreal's taxi policy only vaguely speaks of a future where hybrid and electric cabs will make up the bulk of taxis; now, fewer than 50 Montreal cabs are hybrids, according to the Taxi Bureau. The new policy makes no mention of a bylaw or timeline for the greener fleet of the future. Let us hope that Councillor Aref Salem, the administration's point man on the policy, will come back to council soon with an implementation plan.
But the lack of action on green cars is far from the policy's only shortcoming. While the policy focuses on installing cameras in taxis as a security measure and proposals to augment advertising to increase the industry's revenue, there is much vagueness on core issues that need to be addressed immediately. Prime among these is incorporating the technologies of the future. The taxi plan speaks glowingly about better fleet management through installing GPS in cabs and allowing electronic payment of fares. While welcome improvements, these hardly qualify as technologies of the future.
With new smartphone apps threatening the traditional cab industry, the policy mentions, but is short on details, as to how the smartphone revolution will allow our taxi industry to accommodate changing lifestyles. The Taxi Bureau says Uber is illegal. But the growing "share economy" is upending efforts to protect the traditional "you call or hail us" taxi arrangement.
Finally, the administration will have to grapple with the issue of how the various innovations will be financed. For example, will it be drivers, owners or customers who pay for the installation of cameras?
The list of questions is lengthy and the potential for conflict between stakeholders real. The administration needs to propose actions in the short term to convince the public that the policy can transform our taxi industry for the better.
Marvin Rotrand is a city councillor representing Snowdon district.
Source:
montrealgazette.com