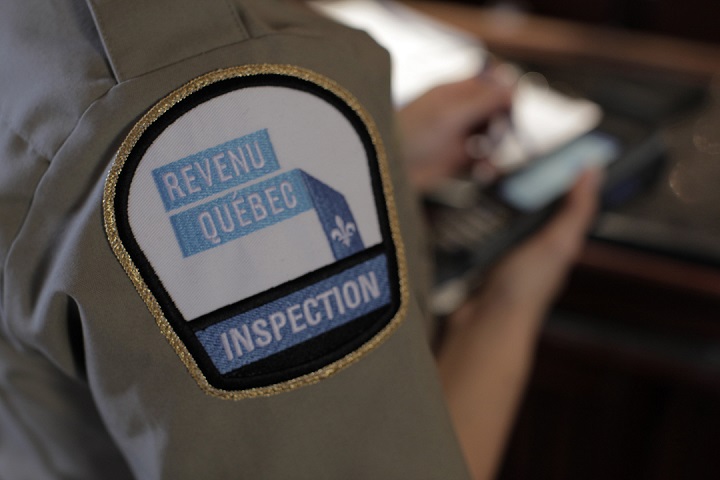 Revenue Quebec investigators were searching the Montreal offices of ride-sharing service Uber Technologies Inc. Thursday, saying the company may have violated provincial tax laws.
"Revenue Quebec has reasonable grounds to believe that offences were committed in regards to tax legislation," the department said in a statement. It said the goal of the searches was to collect evidence pertinent to an investigation currently under way.
The raids underscore the difficulty Uber is experiencing finding legitimacy in certain cities where it has disrupted the business of traditional taxi and limousine services. Still, the privately held Sillicon Valley startup enjoys widespread support among users, and it's backed by serious financiers who believe it will only grow in the years ahead.
Revenue officials are believed to be focusing on proof that Uber does not collect proper taxes from the drivers of its most popular service, UberX. The company does not require its drivers to have a tax number for GST and provincial sales tax collection, unlike taxi drivers who are required by law to have such a number.
Uber was not immediately available for comment. A Montreal spokesman for the company cancelled an 11 a.m. interview previously scheduled with a Globe and Mail reporter.
About 20 Revenue Quebec investigators and technicians executed search warrants at two separate Uber places of business in Montreal, the department said. These included the company's third-floor offices on Notre Dame St. in Montreal's old quarter.
Uber is a technology company based in San Francisco that connects drivers with passengers looking for car transport. Passengers typically register their credit cards with the company and then book a ride on their smartphones.
Fuelled by significant backing from investors including Goldman Sachs Group Inc.'s wealth management clients, Uber has been expanding operations in cities around the world and now has a valuation estimated at more than $40-billion (U.S.). Some have praised the car-booking service as the future of transport.
Political and regulatory reaction to the company, meanwhile, has been mixed. Germany is among the jurisdictions that have banned the service outright.
In Canada, the company has received a particularly rough ride in Quebec, with both the provincial transport minister and Montreal's mayor declaring UberX illegal because it operates without proper taxi permits. Special powers have been granted to inspectors with Montreal's Taxi Bureau to seize UberX vehicles and, as of the end of April, some 40 cars had been seized.
Uber has challenged the seizures in court and vowed to defend its drivers. But passengers in recent days have noticed drivers are now asking them to sit in the front seat of their vehicles to avoid scrutiny.
Created in 2010 by two entrepreneurs frustrated over their experience while ordering a cab in Paris, Uber has ballooned and is now present in some 270 cities globally.
Source:
theglobeandmail.com