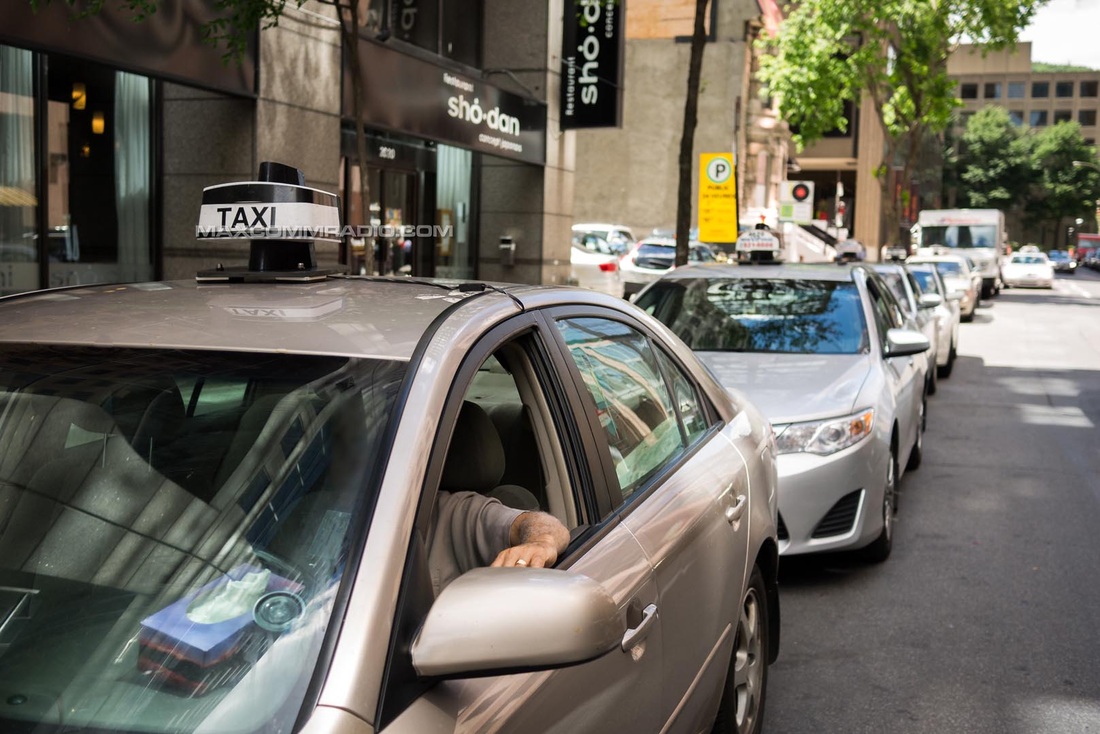 There's a growing fuss ober Uber — the cellphone app that connects people who want lifts with drivers nearby.It's called UberX and lets motorists use their personal cars to "share" rides with strangers — for a fee.
Uber is fighting battles in Montreal, Toronto, New York and other cities where enraged cab-drivers claim it's running right
uber
them.
Montreal has officially outlawed UberX and is seizing its drivers' cars like pirate ships — but Uber is fighting back in court. Meanwhile many Montrealers keep using Uber like a million people do every day in 57 countries.
To check out the fuss I've used Uber in recent weeks. My last ride was typical: I ordered a car on my phone app — and quickly saw a moving dot pop up on my phone's GPS, showing my driver's progress and estimated arrival time.
He was a pleasant 20-something engineering grad student named Hassan using his car to make money in his spare time. He was polite, super-friendly and I was billed on my credit card for a third less than a cab.
Hassan's car was clean and modern compared to many a battered cab and he even offered me a free bottle of mineral water, as Uber encourages. No wonder customers love Uber but cabbies hate it — and are fighting an all-out uber-battle in courts and street protests.
I have mixed feelings over Uber. I feel much sympathy for cabbies, often immigrants who work long hours to make a living. Those who own their taxis often paid more than $200,000 for their permit — while Uber drivers don't bother with permits.
But I also like Uber because it brings competition to a tacky taxi world that badly needs an update.
In ancient times, 5 years ago, cabbies had to be professional drivers who knew every route in town. Now every GPS blares out the right route whether you're a cabbie, or a 12 year-old on a bike.
So to keep ahead cabbies should provide something more. I recently sat in a creaky, smoke-scented taxi plastered with "Stop Uber" signs — behind a grumpy driver who didn't take credit cards.
I didn't have the energy to argue — but here's what I wanted to say. "I'll support cabs over Uber —
and
pay more — but in exchange give me better service than an Uber college kid who picks me up in his spare time."
So let me propose six New Commandments for cabbies of the 21st century:
I — Thou shalt not have a taxi that is clunky, grimy or uncomfortable. Thy seat belts shalt be easy to find, not jammed under the seat so tightly I need pliers to get one out.
II — Thou shalt never smoke in thy cab. Thou shalt always help pick up luggage, not leave the passenger to schlep it from their door.
III — Thou shalt try to be friendly, at least briefly. Thou shalt not putteth on thy earphones the second thy customer sits down, then tune out while talking loudly to your mother in Kabul, or your son in socialist Albertastan. (Though we customers should show cabbies the same courtesy and not holler into our cellphones.)
IV — Thou shalt always assist old people from the taxi. This past February, on a freezing cold day, my friend Stephen saw an old lady get out of a cab in front of him — tottering and unassisted, on an icy street.
So he stopped his own car behind the cab and walked her to her door while the driver sat warm in his car.
V — Thou shalt modernize thy cab with a portable credit card machine that even the dumpiest of dépanneurs now has, let alone Uber, which automatically bills your card.
VI — Thou shalt embrace 21st century technology. A recent study in San Francisco found most Uber riders choose it over cabs mainly because drivers arrive twice as fast. Uber's smart phone technology automatically contacts the nearest driver and saves time. How about it, taxi companies?
I know there are many hard-working, courteous, terrific cab-drivers doing many of these things and more — but others are like grumpy waiters who turn you off from a restaurant. And the taxi industry doesn't seriously enforce many standards.
Frankly, I don't need a bottle of mineral water — we're talking taxi-drivers, not flight attendants. But I wouldn't mind if cabbies adopted Uber's online customer rating system.
After the trip you can rate your car and driver using a star system — so others can avoid bad rides. (The drivers can also rate you as a passenger — so if you drink and throw up, the next driver may avoid you.)
Overall Uber has much to show the cab business. So taxi companies, if you really want to save your industry, it's time to take it uber.
Source:
montrealgazette.com