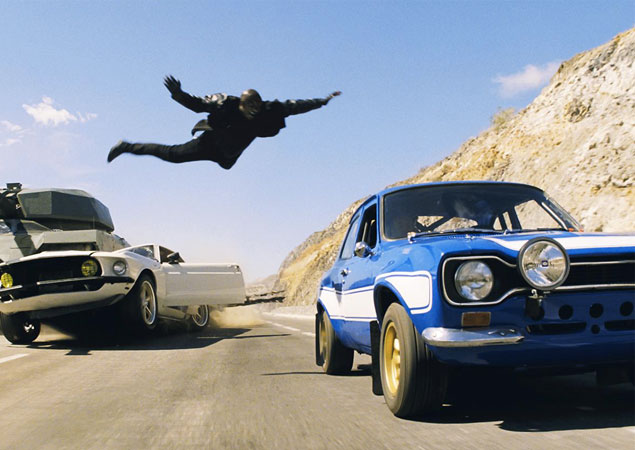 A Toronto man is urging Uber to review its emergency protocol after what he describes as a disturbing experience using the ride-sharing app.
Juan Carlos Bobadilla, a 48-year-old IT consultant who has used Uber frequently in the past, says he was forced to jump out of a moving car in April after his driver began acting erratically and refused to stop the vehicle when asked. Mr. Bobadilla spoke with The Globe and Mail the same week a Mississauga Uber driver was charged with sex assault on a passenger, and amidst mounting questions of safety and accountability for those using the ride-sharing service.
The latest report also comes as City Hall wrestles with the question of regulating UberX, a service that enables regular drivers – and not licensed taxi drivers – to operate their own cars as private taxis. City staff are set to argue in court next month that Uber breaks the law and should be shut down. Mayor John Tory, meanwhile, has expressed interest in regulating the service.
Mr. Bobadilla's chief concern is that, in the immediate aftermath of the incident, he says there was no emergency number he could call to speak with someone at Uber, or any kind of protocol he could find to report the incident. Instead, he reported it through the app's "fare review," and said that when he finally heard back from someone eight hours later, the response was "really polite" but "not helpful at all."
In the early morning hours of April 25, Mr. Bobadilla hailed an Uber car from the Yonge and Gerrard Streets area. His ride with the driver, identified in the app as "Miguel," began like any other, he said.
But as the car approached Mr. Bobadilla's requested destination – his condo near Bathurst Street and Lake Shore Boulevard West – the driver did not turn onto his street and instead kept driving. "I said, 'Hey, you passed my street,' but he kept driving. No response, nothing," Mr. Bobadilla said. "I was even poking his shoulder. No response. He just kept driving."
After passing his condo by almost a kilometre – and several opportunities to turn around – Mr. Bobadilla said he began to panic, worrying that he was being kidnapped or that his driver could be suffering from mental illness. So, as the car began slowing to a stop at a red light, Mr. Bobadilla opened his passenger door and jumped out, falling onto his knees on the concrete pavement.
"I'm not a brave person. I'm going to be 49 years old," he said. "But the only thing that occurred to me was 'I need to get out of here.'"
Constable Jenifferjit Sidhu of Toronto Police Services said that officers attended the scene after Mr. Bobadilla called 9-1-1, but the incident was treated as a medical call, not a police investigation. She could not independently verify Mr. Bobadilla's account of what led to his jumping out of the car that night.
Nearly a month later, Mr. Bobadilla says he still does not know why the driver behaved the way he did. He has exchanged e-mails with Uber, but beyond an apology and a refund, he says they have been unhelpful. He said that an employee initially said the company might reimburse him for some of his chiropractor costs, but later said he would have to put in a formal claim through the company's insurance provider, at which point he decided the few hundred dollars wouldn't be worth the hassle.
Instead, he has been pushing the company to review its emergency policy, and to include a 24-hour emergency line in their service. "There's no easy way to access them," he said.
Susie Heath, a spokesperson for Uber, meanwhile, said that the company takes safety seriously. "As soon as we learned of this incident, we immediately deactivated the driver in question and have been in ongoing communication with the rider," she said. She did not respond to questions on whether the company might review its policy.
Uber's website says the company implemented a 24-hour "incident response team" in March. But at least in Toronto, there is no phone number or way to reach this team beyond the standard fare-review form. And unlike licensed taxi companies, who have 24-hour dispatchers and whose drivers can have their licence revoked by the city based on complaints, UberX drivers are not subject to the same rules.
Mayor John Tory has spoken in the past in support of technologies like Uber. Though the mayor's office declined to comment specifically on Mr. Bobadilla's case, Mr. Tory told reporters Tuesday that regulation for such services, as part of a review of the taxi industry as a whole, could help make them safer.
"What we have to do is say to Uber: You can't just operate in this business without having some insurance, some consideration of safety, some consideration for the quality of your drivers and so on. And over here on the taxi side, you can't just hope to keep it your own way and have what amounts to a fairly inside group that are having it their own way."
For Mr. Bobadilla, who is left with large gashes on his knees – and panic attacks when he recalls the incident – he says he is no longer one of Uber's biggest supporters. "One single experience can change everything," he said.
He pointed to the alleged sex assault on an Uber passenger last week and said he wants more people to be aware of potential risks. "If even two people change their minds, it's enough."
Source:
theglobeandmail.com