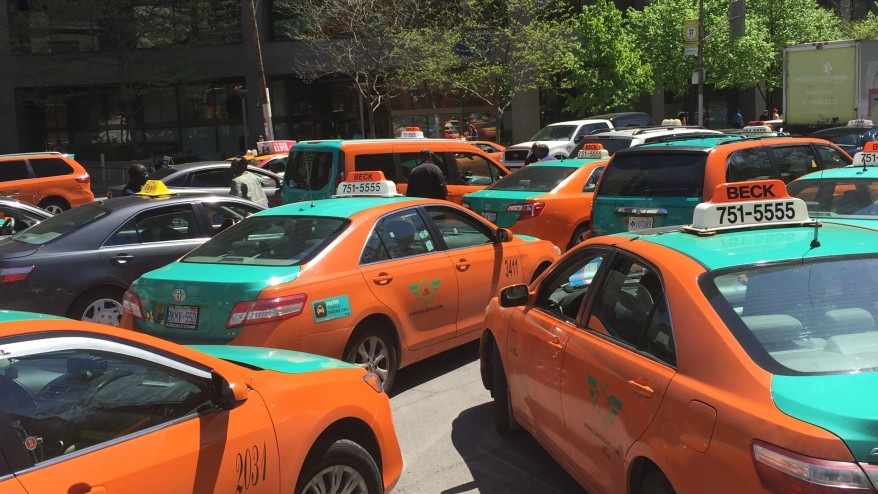 Hundreds of Toronto taxi drivers are expected to attend a protest against Uber at city hall on Monday, which will block traffic in the area starting at 9 a.m.
The demonstration — which is expected to draw around 500 cabbies — coincides with the beginning of a three-day court hearing into the city's request for a permanent injunction to block Uber's operations in Toronto.
While Toronto cabbies say are they sick of losing business to Uber, Uber Canada's spokeswoman Susie Heath says their focus remains on working with city officials to help advance the best interests of Torontonians.
Heath says municipal regulatory framework that has oversight over the taxi and limousine business hasn't caught up with new technology and that Uber advocates for the development of sound ridesharing regulations that help enhance public safety and support consumer choice.
Beck taxi spokesperson Kristine Hubbard says Uber has been allowed to operate outside of Toronto's regulations for years.
"This issue is about a business that has been allowed to come into a regulated market and… operate freely without interruption, without having to follow the rules that all the other small business owners have had to folllow," Hubbard said. "Those small business owners they happen to be taxi cab owners and taxi cab drivers.
"I think it's a pot that's boiled over, at this point."
Source:
680news.com