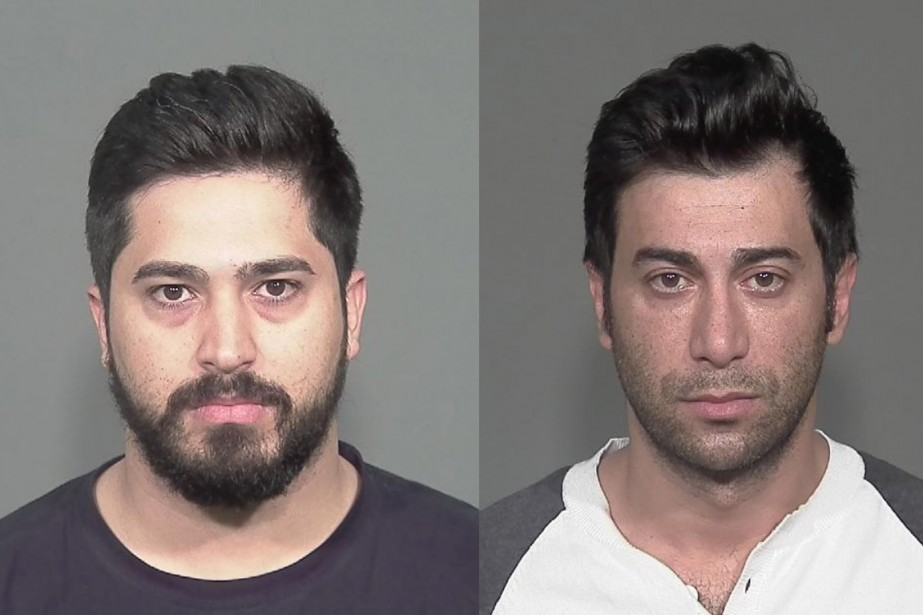 Ayman Ali Hajj (left) and Mohamad Fadel are accused of stealing debit cards from taxi passengers and draining their bank accounts. (SPVM)
Two Montreal men who drove taxis are each facing 11 charges — including theft, fraud and conspiracy — after they allegedly stole $400,000 dollars from customers.
Mohamad Fadel, 33, and Ayman Hajj Ali, 29, appeared in a Montreal courtroom today.
The Crown accused the two men of using a special machine to skim customers' PIN, and then stealing the debit card — while handing back a look-alike to the customer. The bank account linked to the real debit card was then drained.
One of the men appears to have had a taxi licence. The other does not even have a driver's licence.
After months of investigating, Montreal police say that between December 2014 and June 2015, there may have been more than 150 alleged victims.
Police are asking anyone who may have any information about the two men to contact Info-Crime.
Fadel and Hajj Ali are due back in court Friday for a bail hearing.
Source:
cbc.ca