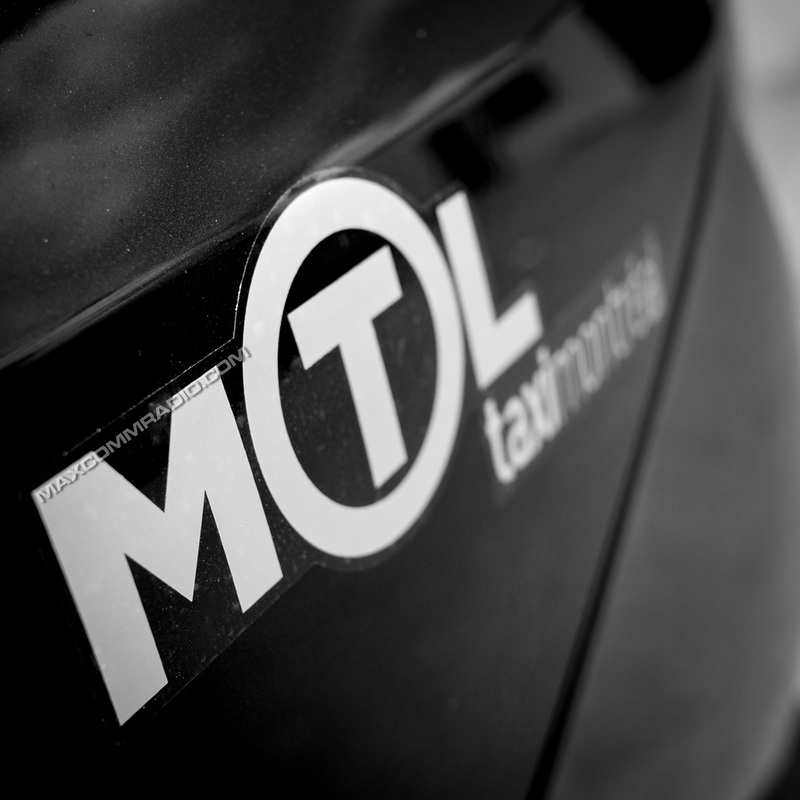 Montreal's beleaguered taxi drivers, who say their livelihoods are under attack by UberX, need all the public support they can garner right now if they hope to turn the tide against the popular, if controversial, car service.
But instead of ingratiating themselves with Montrealers, whose allegiance they need to maintain — or, more likely, win back — many drivers seem to be going to great lengths to alienate them.
Earlier this month, a coalition representing some 800 Montreal taxi drivers
announced that it is planning a mass protest
by the end of January if Quebec Transport Minister Robert Poëti doesn't announce concrete plans to shutter UberX during that time. With 24 hours' notice, the coalition — which hopes to get 2,400 drivers involved in the protest — says its members will block the entrances to all bridges to and from Montreal, as well as access to Trudeau airport in Dorval.
It's a move that will paralyze traffic in and around the Island for as long as the protest lasts. And while it will certainly increase the visibility of the drivers' battle with UberX, what it will accomplish more than anything is to further put off Montrealers — taxi riders and otherwise — who have already had to deal with repeated cabbie protests over the past year that have clogged downtown arteries.
Consider also the evidently widespread flouting of new taxi regulations that were implemented over the past few months. As of Jan. 1, the more than 11,000 taxi drivers in Montreal were supposed to adhere to a dress code — black pants and a white collared shirt — and are required to open doors for passengers who call for a cab.
But
an investigation by 24 Heures
last week — an admittedly unscientific report — found that few cabbies are bothering with the dress code, even though not doing so leaves them open to fines ranging from $125 to $325.
You could, if you were charitable, chalk up the failure to abide by those particular rules to the fact they only kicked in a couple of weeks ago (even though they were announced months in advance). But that same argument can't be made for taxi drivers being required to accept debit and credit card payments, a regulation that has been in place since Oct. 15.
Anecdotal reports of cabbies still refusing to take card payments are plentiful; just this week
CBC Montreal's Daybreak interviewed a woman
who had four cabbies refuse to let her pay electronically, all claiming their card readers were broken — until she told them she refused to pay cash, at which point their machines miraculously began working.
For an industry that risks being usurped by a fierce competitor such as UberX, the success of which has highlighted many of the deficiencies of the traditional taxi trade, the fact that our cabbies are recalcitrant in the face of changes as basic as taking credit and debit cards suggests that turning the situation around will be a significant, possibly insurmountable challenge.
And it's not as if Montrealers have an abiding love of UberX. After all, it only launched here in October of 2014.
But it's not hard to see why so many of us have taken such a shine to it. It's generally a cheaper, more convenient and more pleasant experience than the average Montreal cab ride. It's certainly not perfect: many of its drivers are new and only work part-time, so their knowledge of Montreal's street geography can be a little dicey. Its "surge pricing" — in which the service jacks up its rates during particularly busy periods — has already garnered them a heap of bad press in recent days in Montreal, and
a class-action lawsuit looks likely
, too.
But rather than relying on the government to step in and shut down UberX — or regulating it to the point of extinction — the Montreal taxi industry as a whole, if it legitimately wants to compete, needs to re-focus its energies on developing an attractive offering to win back the clients it has lost.
I'm certainly sympathetic to the plight of Montreal's taxi drivers; it's a difficult, usually thankless, occasionally dangerous, and often prohibitively expensive line of work — Taxi licences trade for about $200,000 these days — to get into. Watching it all threatened by a more technologically savvy, nimble and creative competitor is scary. (And here I know from which I speak; I work for a newspaper, after all).
In theory, I would love to support them. But in practice, their petulant and self-defeating behaviour in response to the UberX phenomenon does not merit much support.
Source:
montrealgazette.com